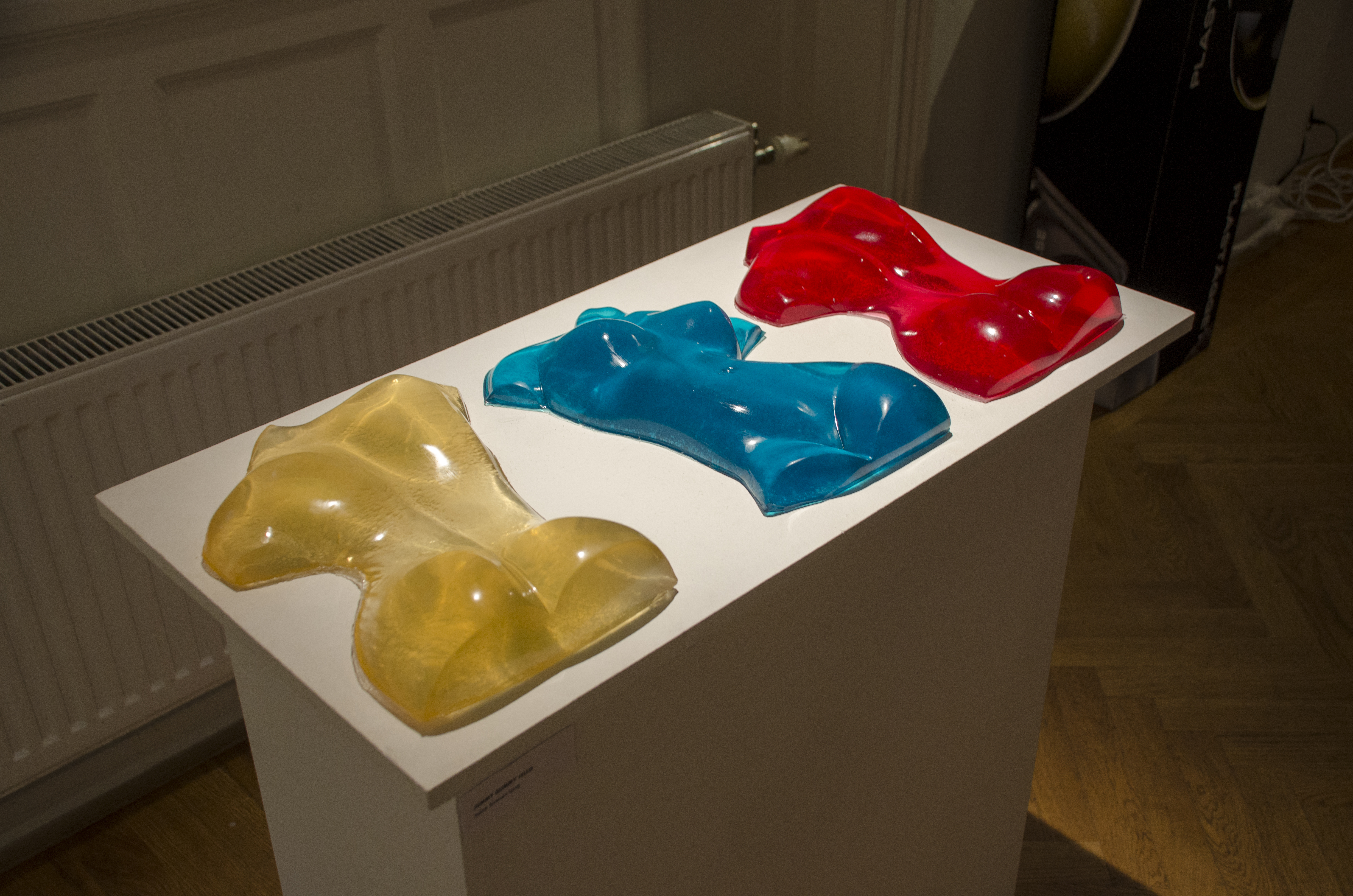 Artexhibition @ konstnärshuset 11/2018

Made from dozens of gelatine to make this
edible wobbly bodies.

Gelatin, sugar and water. These three ingredients have been on the dinner table as a dessert for over a hundred years. Because of its few ingredients and cheap price tag, jello is available for everyone as a treat after meals.

Jell-o is also available in all possible flavors and colors
and can be shaped in a variety of ways. Some flavors that unfortunately went out of timeare celery, coffee and Italian salad.

My question is simply if it is possible to create finer art,
with something that is so widely known and basic.